2022 Michael J. Hawes Lecture Honoree - Daniel P. Schafer
ASOPRS Foundation Michael J. Hawes Lecture Honoree
Daniel P. Schaefer, MD, FACS
by Kathleen F. Archer, MD
It was my distinct honor to present Dr. Daniel P. Schaefer as this year's honoree for the ASOPRS Foundation Michael J. Hawes Lecture. Dr. Schaefer has been a member of ASOPRS since 1988. He immediately became active within ASOPRS and has remained so.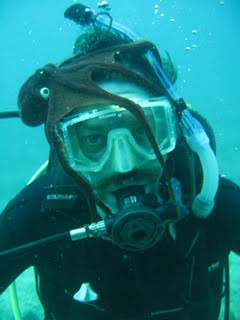 He joined the Education committee in 1989, remaining an active member until 2016. He was a member of the CME Committee, a subcommittee of the Education Committee, from 1991-1998, serving as its Chair from 1994-1998 and responsible for ASOPRS obtaining renewal from ACCME for certification of ASOPRS' meetings. He became the Assistant Chair of the Education Committee in 1997-2000, assuming the position of Chair from 2000-2002. He was asked to Chair the Ad Hoc Committee on Fellowship Direction in 2014. He received the Outstanding Contribution Award in 2015. He entered the leadership path as Vice President in 2017, President-Elect in 2018, President in 2019, and Immediate Past President in 2020. He became part of the Advisory Board in 2020.
Dr. Schaefer was a Trustee of the ASOPRS Foundation from 2008-2016 and treasurer from 2015-2016.
He also actively participated in local, national, and international medical societies. He was a member of ESOPRS from 2001-2020. He was part of the Medical Advisory Board of the American Society of Ocularists from1992-2009. For the American College of Surgeons District #1 of Upstate New York, he was President from in1998-1999, President-Elect from 1997-1998, Secretary from 1996-1997, and Treasurer from 1995-1996.
For St. Joseph Hospital in Cheektowaga, NY, he was President of the Medical Staff from 2001-2003, President-Elect from 1999-2001, and Secretary-Treasurer from 1997-1999. He was Director of Ophthalmology from 1991-2009 for St. Joseph Intercommunity Hospital in Cheektowaga, NY.
At the State University of NY at Buffalo, he was Director of Oculoplastic, Orbital, Plastic, and Reconstructive Surgery from 1997-2016. From 1989-1997, he was co-director. From 2004-2016, he was a Clinical Professor in the Dept of Ophthalmology at SUNY Buffalo. From 1999-2004, he was a Clinical Associate Professor in the Dept of Ophthalmology. From 1988-1999, he was a Clinical Assistant Professor in the Dept of Ophthalmology and a Clinical Instructor from 1986-1988. He also held the appointment of Clinical Assistant Professor in the Dept of Otolaryngology from 1989-2016. 
In addition to his extremely active participation within medicine, Dr. Schaefer spent time with his family, wife Marlene, and his three daughters.
Share this post: